I love that moment in Doctor Who where Peter Capaldi's Doctor has been fighting off regeneration. He's fought the fight … and fought, and fought. Casualties all around, the biggest casualty is his own heart. Finally, he makes the decision to regenerate. After a GREAT speech, he ignites in the flame of mystery. When it's all over, Jodie Whittaker is the Thirteenth Doctor, and she looks up and says, "Oh! Brilliant!"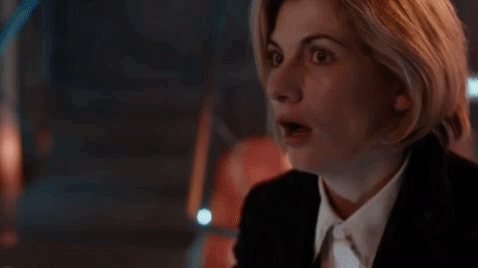 I felt like him. I feel like her. 
We spent a couple of years fighting through a situation that we had no control over. Though we helped some folks along the way, we also lost friends – good friends, even best friends – and made enemies. While we're incredibly sad to lose friends, and we're like "oh well" about enemies (God is so much greater) … we wouldn't change a minute of it. It was necessary. We have no regrets.
When it was over, we were done. Simply … done. But a few months ago – just like Capaldi after he reiterates to the world, "And never eat pears" – new life began springing up within us. I started humming "I've got resurrection power flowing on the inside" again. I started singing songs of triumph and victory. Got out of Lamentations and into Revelation. There were even a few fireworks.
And so I say, "Oh… BRILLIANT." 
What does this mean for this blog?
I started this blog in 2006 after I received a miracle healing. A disease called Ehlers-Danlos Syndrome had left me crippled and in constant pain for many years, and Jesus healed me in an instant. The next day, He set me free from opioid dependency.  I wanted an outlet where I could talk about what God was doing in my life, plus also share Bible Studies. Over time it morphed into sort of a "lifestyle and whatever is on my mind" blog. This blog even helped pay for our missions trip to Jamaica when I spent a year writing paid advertising content. It became a sounding board for various themes in my life – politics, eschatology, gluten sensitivity, abuse, healing. There are hundreds of articles in the archives.
I'm going to begin purging and re-writing. Some articles will be moved over to my lifestyle blog, Living The Essential Life. There, I focus on healing spirit soul and body, weaving together the solid foundation in Christ with things like nutrition, essential oils and supplements, and fun. Some articles will be deleted outright, especially anything written from an influence that I now find abhorrent. Some will be re-written and consolidated. This blog will emerge again with the triumph and victory that Jesus won at the cross, quite literally RE-PURPOSED for His glory once again.
Just like Thirteen. Just like me.