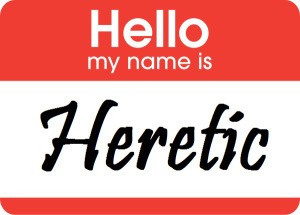 It seems the whole internet's abuzz because Creflo Dollar apparently said that Jesus died so we could have financial prosperity.
HERESY, they cry. BURN HIM AT THE STAKE! OFF WITH HIS HEAD!
But seriously, he's right.
Jesus *did* die to give us financial prosperity. It's a PART of salvation.
Jesus died that we could receive salvation and become the sons of God. Would everyone agree with that?
So – YOU are the son of God. What can the son of God expect?
Look into what salvation really is – that Greek word sozo – saved, healed, delivered, set free.
So it would be appropriate to say things like "Jesus died for our healing" and "Jesus died for our freedom", wouldn't it?
Look further – the Bible says that we don't operate under that spirit of bondage and fear, we are ADOPTED, and therefore co-crucified, co-resurrected, and co-heirs with Christ in all that He has. As He is, so are we in this world.
What does Jesus have? Among other things, all of the riches of Heaven and earth. And the Bible says that "all things are yours". You inherited it all. Of course there's all kinds of admonitions about trusting God rather than wealth, and about not being miserly, about being good stewards, and so on, and so forth … duh!
God doesn't want you poor. He loves the poor, but He doesn't want them to stay that way! He's given us the ability to CREATE wealth. He's given us the commission to expand the Kingdom of God upon the earth. It takes funds to do that.
Creflo is making an incomplete, but not inaccurate, statement when he says that Jesus died for our financial prosperity. People who say that "Jesus died to save us from our sins" are likewise making an incomplete, but not inaccurate, statement.
Which is more important? Salvation is only a doorway… isn't it time we started enjoying the entire mansion?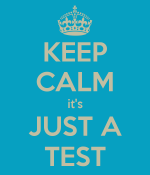 By the way, I can supply scripture for every single statement I've made. I was going to put it in here, and then decided not to. Those who KNOW the Scriptures know that I am speaking truth. Those who do not will holler and rail against it, not realizing the Bible they are so tightly clutches contradicts their worldview to the core. If you believe I'm wrong … go seek out *what I have said* from the Bible before commenting. If you can't find it, please ask and I'll give a hint as to where appropriate passages of scripture can be found.
AND BY THE WAY .. I'm not a Creflo Dollar fan. I've heard of him before (who hasn't) but if he walked up to me I'm not sure I'd even recognize him until he introduced himself.