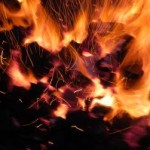 There is (yet another) problem with Christians saying that all of these mass murders, bombings, earthquakes, tornadoes, hurricanes, and politicians is the "judgment of God" because America is in sin, the most grievous sin being our cultural rejection of God.
The thing is, you can't have "God is judging America for rejecting Him" and Luke 9:51-56 be simultaneously true.
Jesus and the guys headed off in the general direction of Jerusalem, and on the way, they decided to hang out with the Samaritans and have some lunch. [1. This is obviously my paraphrase of the NKJV]
But the Samaritans did not receive Him, because His face was set for the journey to Jerusalem. He wasn't about to do what they wanted because He was about His Father's business, so they gave Him the boot. 
And when James and John saw this rejection of their Jesus, they said, "Lord, do You want us to command fire to come down from heaven and consume them, just as Elijah did?" As James spoke, John was making  Bomb_Drop  noises and grinning with excitement that they would get to display the raw power of God in this way.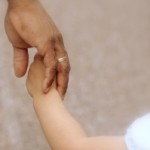 But when they said that (and John started with the brimstone-exploding-on-flesh sounds), Jesus turned and rebuked them, and said, "You do not know what manner of spirit you are of. For the Son of Man did not come to destroy men's lives but to save them."
Have you been sitting on the judgment seat? Time to get off from there. Jesus Christ the Sinless Son of Man became sin… your sin… Hitler's sin… Obama's sin… the Boston Marathon bomber's sin… your mother's sin…fully identified with the worst of us… so that you, Hitler, Obama, the BMB, and your momma could become the righteousness of Christ.
Your sin was no better or more righteous than anybody else's… no matter how you try to whitewash it. There was a time when you rejected Christ… and yet He didn't destroy you… He didn't judge you… He loved you… and He commissioned you to love others.
So it's time to stop wanting to call down fire from heaven on people you don't like, and start loving them the way Jesus did… not to destroy their lives, and send them to hell, but to save them. It's time for a heart-shift… to a true alignment with the power of the cross and the purpose of Heaven… to begin to live out the Prayer, "on earth as it is in Heaven".
It's time to quit warning of wrath, and warn about love, instead.