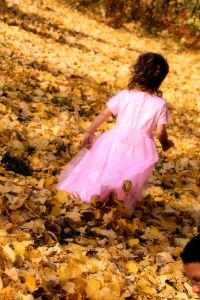 The call of a 5-fold minister is to equip the saints for the work of the ministry. In order for the Body to "do the stuff" – heal the sick, raise the dead, set the captive free, bring heaven to earth – the Body must walk  in authority.
Where the Church has erred in the past has been for leaders to retain all of the authority. Their role had not been to equip and release the saints, it was to micromanage us. People were taught what to believe, how to believe it, what to do with that knowledge, and how to perform tasks and works within the context of that knowledge. Authority, then, became corrupt and, ironically, weak. The fivefold folded in on itself and "the stuff" became all about what the lead man said from the pulpit.
True 5-fold ministers give authority away. In order to empower someone, you must give them power and release them to use that power. You cannot micromanage – and you have to trust that they and Holy Spirit will work out how to do it. That's not to say we can't teach principles and encourage growth and maturity … it's just saying that we cannot control the outcome. If we try, we're usurping authority and circumventing Ephesians 4:11-13.
It sounds so very simple, but it's  a complete cultural shift that's happening right now all across the Body of Christ. People are being empowered to walk in the fullness of their authority, and it's a beautiful thing!
There is a converse to the irony that retaining authority makes us weak – it's that giving it away makes us stronger. As 5-fold ministers, the more people we empower, the more empowered to empower we become!