Here's a bit of info I just discovered about Obamacare – straight from the donkey's mouth, so to speak, at https://www.healthcare.gov/exemptions/ 
It seems that many people are exempt and don't even know it – or, with a small amount of effort, could legally become exempt and not be forced into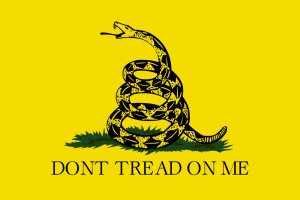 purchasing insurance.
For example, you are exempt if the lowest-priced coverage available to you would cost more than 8% of your household income. For a family earning 40,000 per year, 8% of household income would be $3200. That means if your insurance will cost you more than $267 per month, YOU ARE EXEMPT.
Also for example, this provision will render a large number of Americans exempt:
You experienced unexpected increases in necessary expenses due to caring for an ill, disabled, or aging family member.
And so will this:
You had medical expenses you couldn't pay in the last 24 months.
Given that most Americans will fit into one of those categories – and also given that Rush Limbaugh said (and it's been verified) that if you structure your taxes so that you don't get a refund, they can't enforce their fine -
I say, it is the DUTY and OBLIGATION of all Americans to exercise passive resistance to Obamacare … simply DO NOT ENROLL … either claim the exemption on your 2014 tax return or refuse to pay the fine… and it will quickly implode, be repealed, and we can all go back to normal.