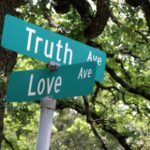 We been taught to absorb offense rather than deal with it. Shhhhh don't say anything, what would they think? Don't confront that!
This has produced a culture where the bucket is full.
This is why half of us react violently to the tiniest offense and the other half frantically expands the bucket to hold more, all in the name of (false) honour.
This dangerous and harmful teaching needs to be jettisoned. It is from hell. You were never meant to be a sponge.
It's the feeding and propagation ground for abuse. It's the culture that allows sociopaths to arise and control, and then aggressively fights to keep them there.
Let's replace it with a culture of open communication, loving confrontation, and true Kingdom honour.